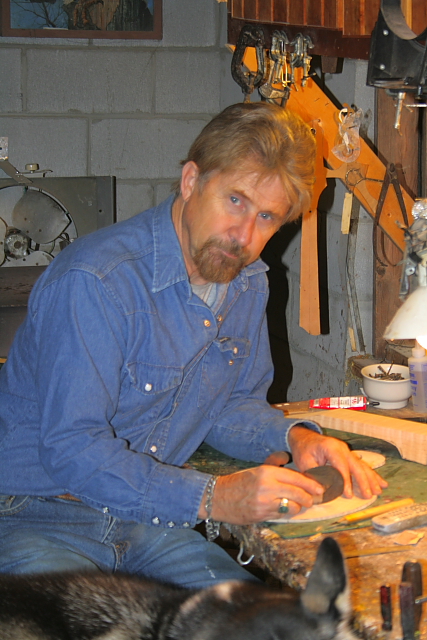 I use only the best quality wood available and strive for excellence in workmanship. First and foremost to me is the very high quality of sound and playability in the mandolin. I use domestic curly maple. I use many kinds of spruce for my tops, but find that European Spruce has a consistently better tone. They are characteristicly dark and woody toned, with plenty of volume. All of my wood is well seasoned and very beautiful. With the arched fret board and V-neck, plus oversized frets, these mandolins play very easy.
As you probably notice from my pictures, I don't copy anyone. My mandolins are unique in design. I occasionally put oil paintings of any subject on the backs of my mandolins as well as relief carving, which I think adds a special touch. Also, I can add fingerboards with special inlays and special bindings.
The mandolins are finished with Lawrence Mcfadden high quality guitar laquer or oil varnish. Any model I make can be left-handed, no additional charge. Custom orders are accepted and virtually anything can be painted on the back of a mandolin.